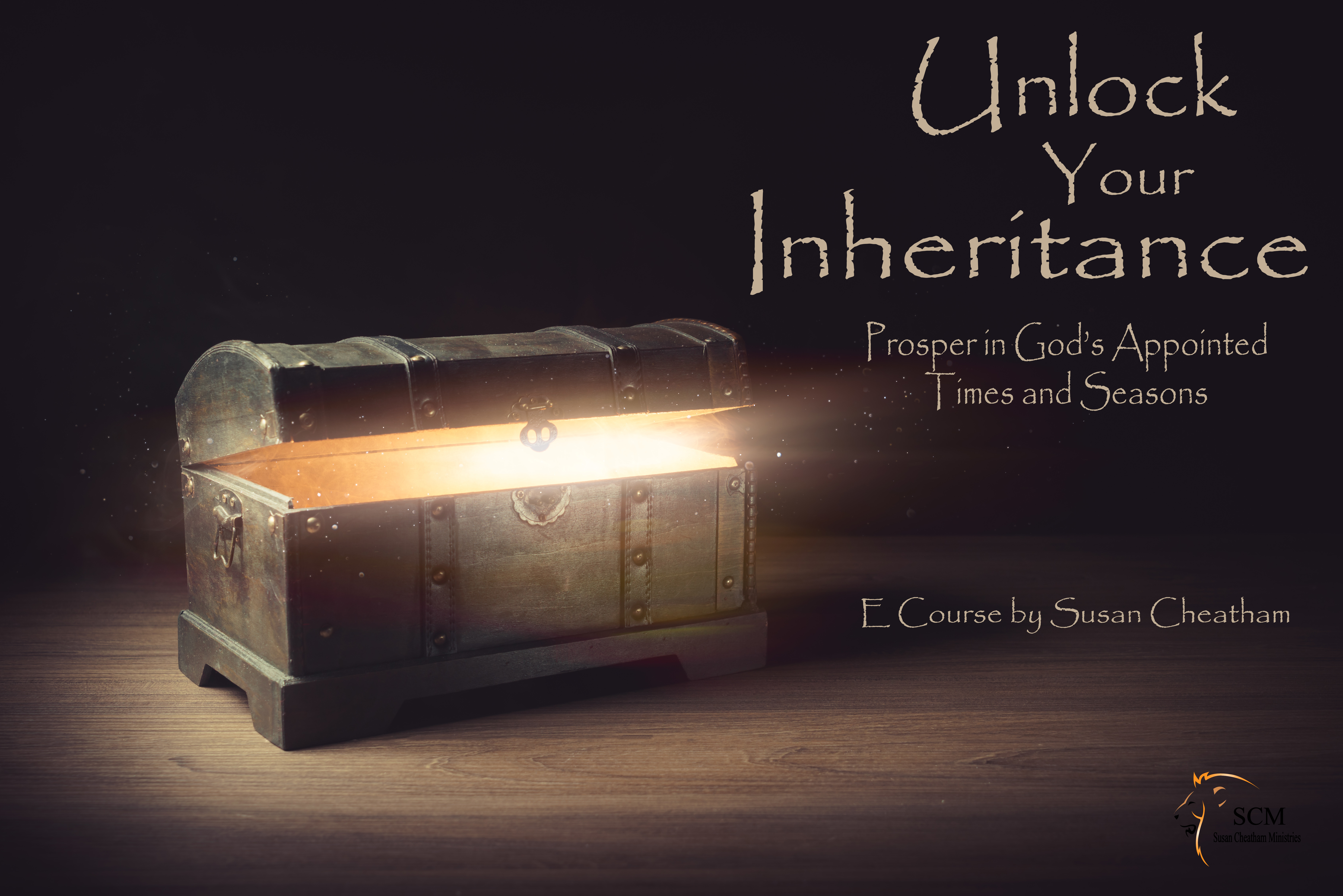 Unlock Your Inheritance, Prosper in God's Times and Season's is about just that!
Let's Get All Our Benefits!
This eCourse will help you unlock:
• What is yours to believe for and how to apply to your life
• Transition from old mindsets into God's plan
• A new level in your understanding, faith and authority
• An ability to walk in a new level of wholeness spiritually and physically
• Know how to war and advance
• Position yourself for the blessings each month holds
• Stand in the midst of conflict and crisis
• Learn how the 12 Hebrew tribes define your destiny
• An awareness of the times and seasons of the Lord
• A greater revelation of the word of God
 You will learn:
• How to sow into every season and break out of routine
• How to be more aware of time
• How make decrees that will dictate the outcome of a situation
• How to track with the Lord and Move in supernatural ways
• How to connect with the Lord in a new way
• How to step into a new realm of abundance
• How to claim your inheritance from the 12 Hebrew tribes and the feasts
What does each lesson look like:
Each lesson takes about 45 minutes and includes 15-20 minute video teaching on each prophetic month, written curriculum with questions, declarations to activate your faith. It also includes an introduction video and bonus Fall Feasts teaching.
Each purchase includes:
14 videos, one for each month, an introduction and a bonus video of a teaching of the Fall Feasts.
Study Guide for each video.
A Call to the Beloved 40 day Devotion.
Preparing for Fresh Fire 50 day Devotion
All purchases of "Unlock Your Inheritance, Prosper in God's Times and Seasons come with access to my "Unlock Your Inheritance Tribe" private Facebook community to share insights and revelations. This community will connect you with Susan through monthly Facebook Lives so she can answer any questions you may have. You are not left alone.
Purchase Now
Introductory price of $97
Package valued at $149.99