Susan Cheatham Ministries
Stirring hearts through worship and infilling lives through the truth of God's Word!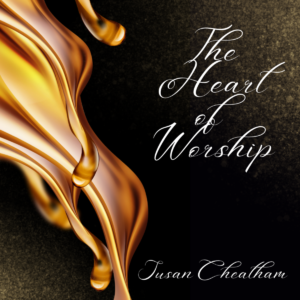 The Heart of Worship Teaching (Digital Download)
In this teaching you will receive a deeper understanding of what true worship is.
You will discover what happens when you worship.
You will understand how to wield your weapon of worship and you will come into a new dimension and communion with God.
The more we know Him the more we worship. Learn how to do so in this 2 part teaching with Susan Cheatham
Developed to help you unlock the mysteries around the 12 Hebrew Tribes and the Biblical Feasts. The course includes video teachings on each prophetic month, written curriculum with questions and declarations to activate your faith, a bonus teaching on the Biblical Feasts and two included devotionals to tap into the deeper parts of this course.
Learn More
'Arise with Susan'
SCM's hit ministry show 'Arise with Susan'. Each week a different ministry, business, or person is showcased along with the impact they make inside of the Kingdom. You can watch the show on our YouTube channel, XP Media, HSBN.tv, and Facebook.
For More Information....
If you would like to book Susan for your event or if you would like to contact us for information about "Arise with Susan' or other ministry activities please click the link