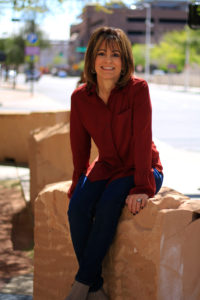 Susan Cheatham
Founder & CEO
Susan Cheatham (born in CA) is an American singer, worship leader, songwriter and recording artist who resides in Buckeye, AZ. Susan is on the staff of Katie Souza/Expected End Ministries as Worship Leader and Prayer Team Leader in Maricopa, Arizona.
Susan is a revivalist at heart and her passionate worship inspires all generations to chase after God's presence. She is a prophetic voice that carries a powerful anointing to encounter the presence of God through worship. Susan's music is known for being passionate, prophetic and for doing warfare. She loves people and her heart is to minister the love and presence of God to touch hearts and change lives. Susan says, "Anything can happen in His presence." Susan wants to see people energized, healed and equipped in their corporate and personal worship.
Susan has a heart to pass this on to the next generation, as she has been in ministry as a music director and worship pastor she has had opportunities to mentor and teach a generation to release His glory and impact nations. Susan has taken teams outside the church walls to lead worship at camps, outreaches, retreats, conferences, and encounters both nationally and internationally before becoming a recording artist.